Napa Valley - U.S.A.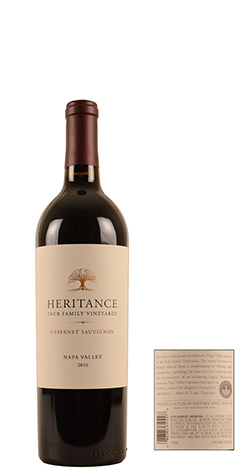 Deep, ruby red and beautifully shiny color. Nose that is full of red and black fruit with delightful notions of lightly toasted wood, vanilla, cocoa, leather and a deliciously fine pepper. In the mouth, this beautiful pallet only opens more and is guided by an impressive fine and balanced structure. The long finale is an exciting journey of discovery of new impulses and impressions and guarantees many years of aging potential! Wine of another dimension!
Napa Valley - U.S.A.
Deep, ruby red color. Noble nose with intense aromas of black currants, plums, cedar, roasted coffee and the typical 'Dusty' character specific to Rutherford. Exceptionally velvety tannins and a perfectly balanced structure reveal themselves in the mouth, where impressions of vanilla and fine herbs unfold. The final seems to continue to infinitely long and refined finish. Cabernet at an unprecedented level!